Gjensynet med Stallone og 80-tall i Cobra var vellykket. Jeg satser i kveld på en nyere film med Stallone, laget av en regissør som vel også hadde sine beste stunder på fra sent 70-tall og 80-tall: Walter Hill. Hvordan ser en Stallone/Hill-film ut i 2013?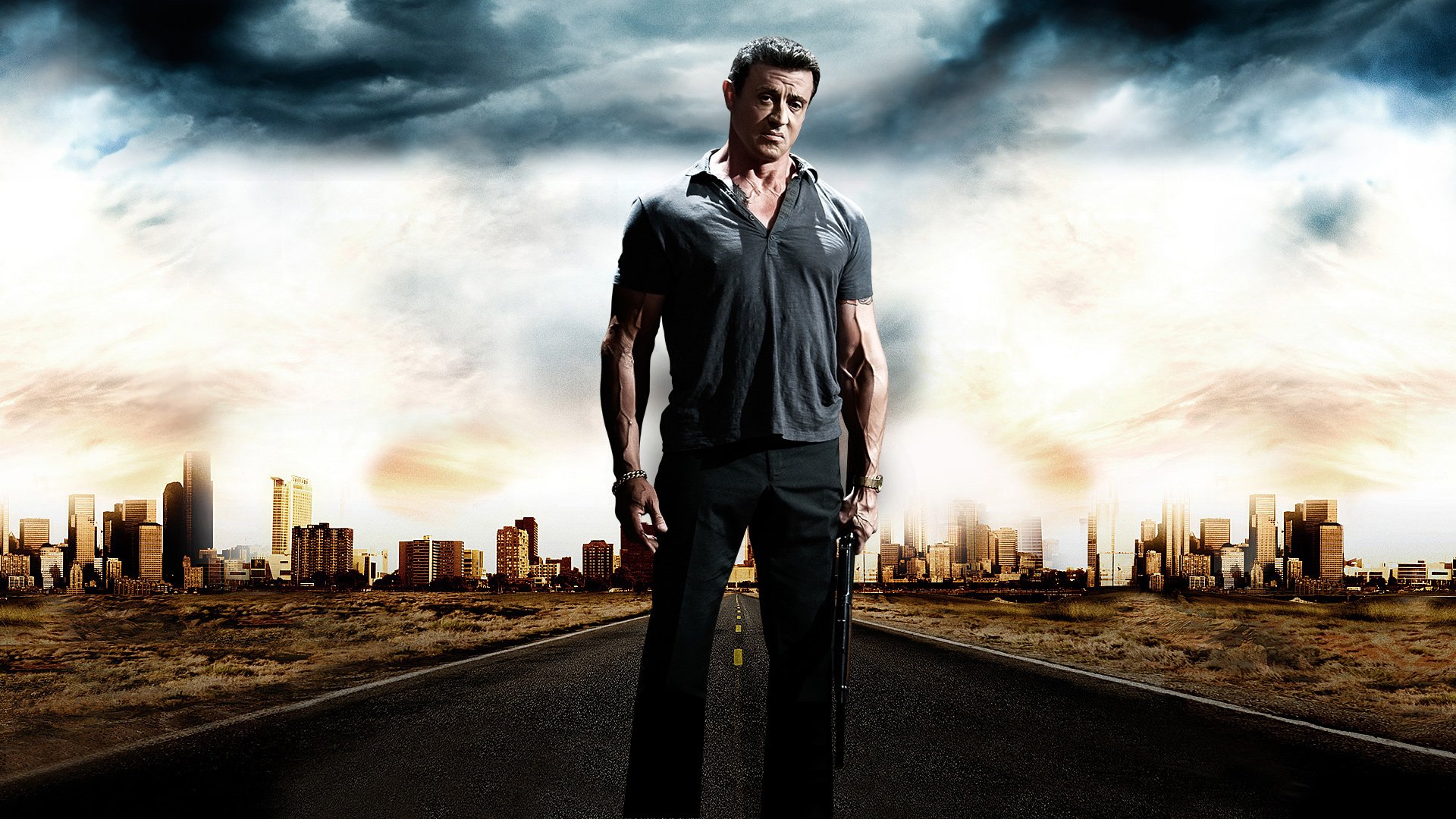 Bullet to the head starter bra. Det er mørke og dystre bymiljø. Slemme folk. Bråkete bar.
Stallone er banditt i denne filmen. En uvanlig vri for ham. En slags leiemorder. Men han er ikke slem – han dreper ikke den nakne hora i dusjen. Så snill er han. Stallone funker jo best i de filmene der han er en underspilt snill og litt knotete fyr, som i Rocky, Cop Land og First Blood (hen er vel ikke så knotete i First Blood, men sosialt utilpass så det holder).
Voice overen til Stallone er veldig…Stallone. Han grynter og grufler så stapphardt at det nesten er parodisk.
Filmer er grei. Storyen er noe generisk. Stallone, som er en skurk som egentlig er grei, må hevne seg på noen som drepte en kompis av ham. Han samarbeider med en purkelurk for å få til dette. Purkelurken forholder seg til regler, og aner lite om den barske virkeligheten som Stallone lever i. Og rasisme er helt greit så lenge det er rettet mot asiater.
Men filmen har sine sider. Den er mørk. Det er gode skuespillere over hele fjøla. Den er smukt laget med flott musikkbruk og mye bra sånne dærre kameragreier. Det blir nesten litt artsy iblant. I hvertfall Walter Hill-artsy.
Ikke noe for filmklubben, men funker bra når du ikke gidder å se en bra film.